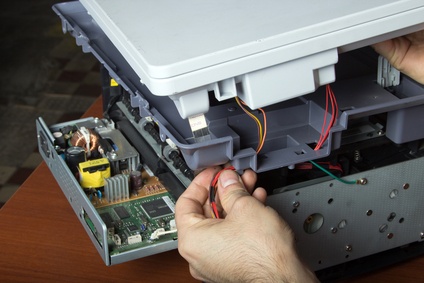 Is printing a critical part of your organization? Are intermittent printing problems hurting your business? Onsite Maintenance Solutions is your printer maintenance solution. Printer maintenance is available locally in the Green Bay, Appleton and Northeast Wisconsin area as well as national.
Onsite Maintenance Solutions offers a variety of printer maintenance plans to customize to meet your business needs and keep your staff and customers happy. Just one call and our 24/7 dispatch system will have a technician onsite to get you back up and printing.
Onsite Maintenance Solutions supports a full line of printers from stand alone to full document centers. We also offer printer toner and cartridges at great prices!
Why you should choose Onsite Maintenance Solutions
Onsite Maintenance Solutions may reduce your printer maintenance costs by 15-40% or more!
Personal account representative assigned to each account.
Over 16,000 contract technicians at your fingertips nationwide.
Guaranteed response times 24-hours a day, 7-days a week.
Multi-year contracts to guarantee pricing.
Uniform printer maintenance pricing for all of your locations.
Inventory management of your computer and printer hardware.
Quarterly service reports for covered equipment.
Did you know that we are also suppliers of ink cartridges and toners for inkjet and laser printers?
Call for a FREE No-Obligation Quote
1-888-246-3808